Posted By Maddie Cotterill On 13 October 2014 @ 12:49 @575 In DailyDOOH Update | No Comments
London based digital outdoor advertising company, Daylite LED Media have invested in a major new art-based project that launches this week.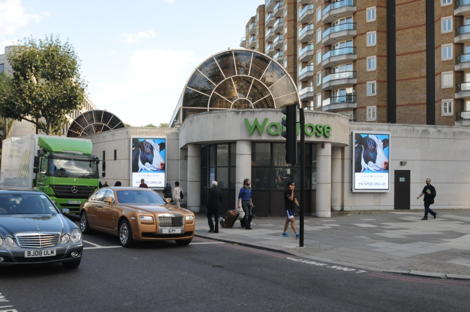 [1]
Painted.org.uk [2], whose philosophy is 'Art for Everyone', is confident that their new website, coupled with Daylite LED's Central London network of digital displays, will both encourage and promote greater interest in the creativity and originality of British artists.
[3]A spokesman for Painted.org.uk [2] told us "We are tremendously excited over the potential of this new project. Britain produces some of the best and most original artists in the world. The aim of our new website is to promote those qualities and make original works of art available to the public for purchase, easily and at an accessible price."
Daylite LED's network of digital billboards, powered by Scala is programmed to randomly select and display works of art directly from the website via RSS feeds, ensuring a different advert displays every time.
The Painted website is designed in such a way as not to overwhelm buyers. The number of artists will be restricted to 50, with 500-750 works on display and available for purchase. The website, which features a clean, easy access design, also makes the philosophy of Painted very clear: "Our bespoke service allows you to discover original artwork from the most talented British artists, offering a variety of styles and prices to accommodate every art lover's budget."

By moving in tandem with the high-tech digital street displays, Painted.org.uk and Daylite LED hope to open up the world of art to people who may never before have considered owning an original work of art.
With the promise of speedy delivery from artist to client, a 14 day money-back guarantee, high quality art at reasonable prices, plus the publicity for artists made available through Daylite LED's network of digital billboards, the new website at Painted.org.uk is well situated to achieve its aim of bringing original art to everyone.
www.painted.org.uk [2] launches on the 15th October.